For Christmas, I wish my husband and I wake up with a young hunk that needs two well-off daddies to take care of him… Maybe someone with a nice smile, innocent eyes, and a lot of muscle.
Alpha Patron
Request by
@

welan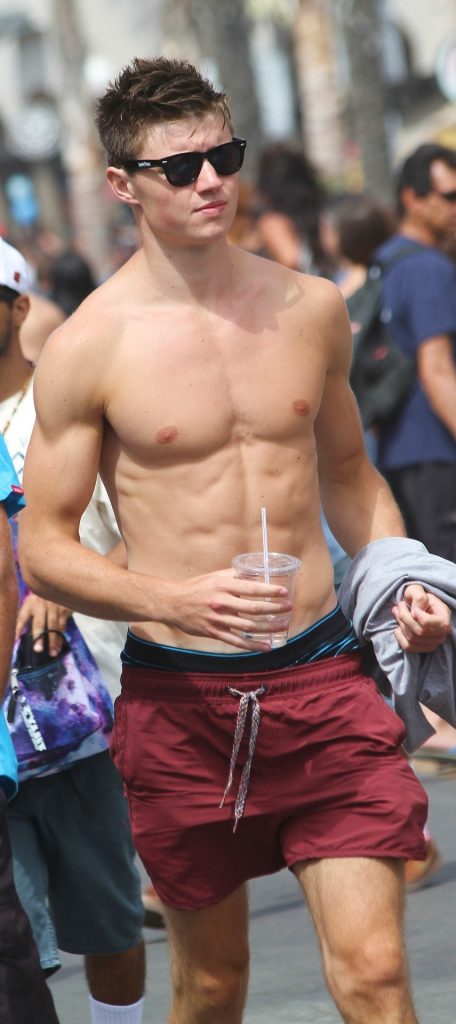 After the craziness of Project Ophiuchus at Hierarch Industries, the opportunity to take one of the company jets to the Bahamas is an opportunity that you are glad for. It's a break that you and your husband are more than grateful for. More so because you are taking it on the company's dime. Beyond being much-needed, you were pretty sure that the vacation was well-deserved.
It would have been great to spend the holidays at home with everyone at HQ, but the truth was that you and your husband just needed some time away from it all. Being an Alpha-Alpha couple, the two of you had ended up working late into the night with no time for any relaxation afterward.
And it wasn't anyone's fault, really. While the company was doing its best, they still hadn't quite found a compatible omega. You and your husband would have looked for one yourselves, but with the deadline for Ophiuchus looming over your heads, you just didn't have time.
Now is not the time to think about these things, though. The Bahamas are just a few hours away and you have every intention of taking advantage of the luxury of the jet to join the mile-high club. You shoot a meaningful look at your husband and squeeze his hand. The lecherous grin that spreads across his face tells you that he perfectly understands what you want to do.
---
During your marathon sex session on the flight over, you and your husband managed to knock over a few pieces of glassware. The omega flight attendant, who was apparently the mate of one of the pilots, insisted on cleaning up the mess after you. You feel a bit guilty about it, but since he volunteered you leave him to do his job.
Disembarking from the plane you're met by a chauffeur employed by one of the resorts owned by Hierarch Industries. Randy from your activity on the plane, you and your husband have a heated make out and heavy-petting session on the way to the hotel. Judging from the erection that the chauffeur proudly displays as he helps you with your luggage, it appears that he enjoyed the show.
You and your husband waste no time to head down to the beach after checking in. Christmas is two days away and while neither of you expect to find an omega so quickly, that is the hope. And if your tastes are anything to go by, the beach is the best place to go to look. Well, that and you just want to spend some time under the sun.
It's a few hours later that you spot him. He catches your eyes the moment that he enters the periphery of your vision and you reach over to tap your husband only to find that he's already looking. You pull out your Hierarch Industries phone and take a picture, sending it along to the evaluation department.
It's during Christmas Eve dinner the next day that you receive a reply from evaluations. It appears that he's compatible. has a low flight risk classification, and has a high recruitability rating. The next message tells you that acquisitions has already been notified.
You and your husband are beyond glad and it's just the cherry on top of the holiday. But you know how long acquisition can take. Still, you're sure that you'll have him before you fly back, and you can't be happier.
---
When you wake up the next morning you become frightfully aware that there's someone in your hotel suite with you. The air seems to crackle with the energy of their presence. Apprehensively, you and your husband make your way to the common room. You smell him before you see him. The faint scent of apricot.
The First Hierarch is here in your suite. It is an honour. You fall to one knee in deference. He chuckles and motions for you to stand. When you finally look at him, he's dressed like a very merry, very buff Santa Claus. "Merry Christmas," he says, "I hope you enjoy your present."
His omega, who's dressed in a very skimpy, very slutty reindeer outfit that makes your cock twitch, pulls the bow off the top of a large box wrapped like a present. The front panel falls open to reveal the boy from two days ago. His bright eyes are wide open. His handsome face is flushed red with arousal. His cock twitches between his legs that are spread open by the thick red ribbon that has him tied up.
He moans needily around the ball gag in his mouth and wiggles his rump. He seems eager. Desperate. The First Hierarch just grins, taps the top of the box, and says, "Enjoy! We still have a few deliveries to make."